To connect to Intel ATM KVM you need:

1. Create new VPN connection in your local computer as instructed in this tutorial https://panel.hostika.lt/index.php/knowledgebase/16/How-to-connect-to-VPN-in-Windows-10.html
 
2. Download this free ATM KVM client MeshCommander: http://www.meshcommander.com/meshcommander
3. Connect to VPN with given instruction and KVM login details. Then run MeshCommander and press AddComputer button, then enter:
- Friendly Name field enter hostika
- Hostname field enter AMT IP address provided in your server details email message.
- Auth/Security choose Digest/None.
- Username enter: admin
- Password enter AMT password provided in your server details email message.

4. Press OK. After pressing OK, choose Connect at the top of the program window:





After connection to ATM you will see control panel menu. Now you can remotely control your server. There is enough functionality in this panel to perform standard control operations, like reboot/reinstall/maintenance etc).
You can choose option Boot OS from CD and you will be able to restore/fix/reinstall your chosen Operating System again from already inserted CD.

How to use Virtual Media

Choose Remote Desktop (or, if your server is based on i3 CPU, then you can choose only Serial-over-LAN text console.):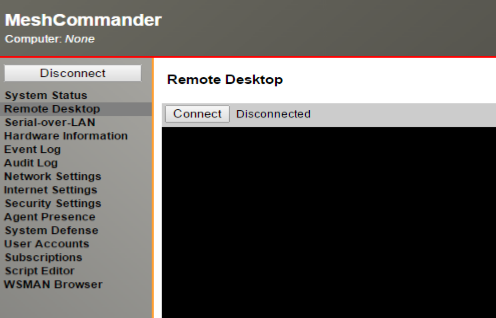 To review Operating System and control press Connect.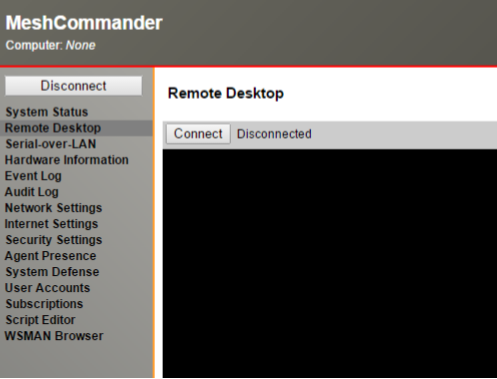 If you want to use Virtual CDROM or Floppy, choose IDE-R.





In the next window choose CDROM or Floppy disk image file and then press OK.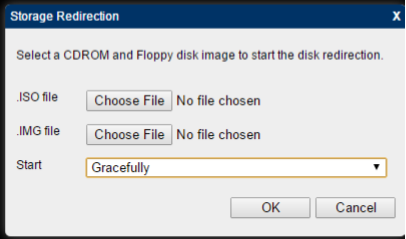 To boot server from Virtual Media press Power Action buttons:





Choose Reset to IDE-R CDROM and reboot your server.

Operating System will be booted  from your image: